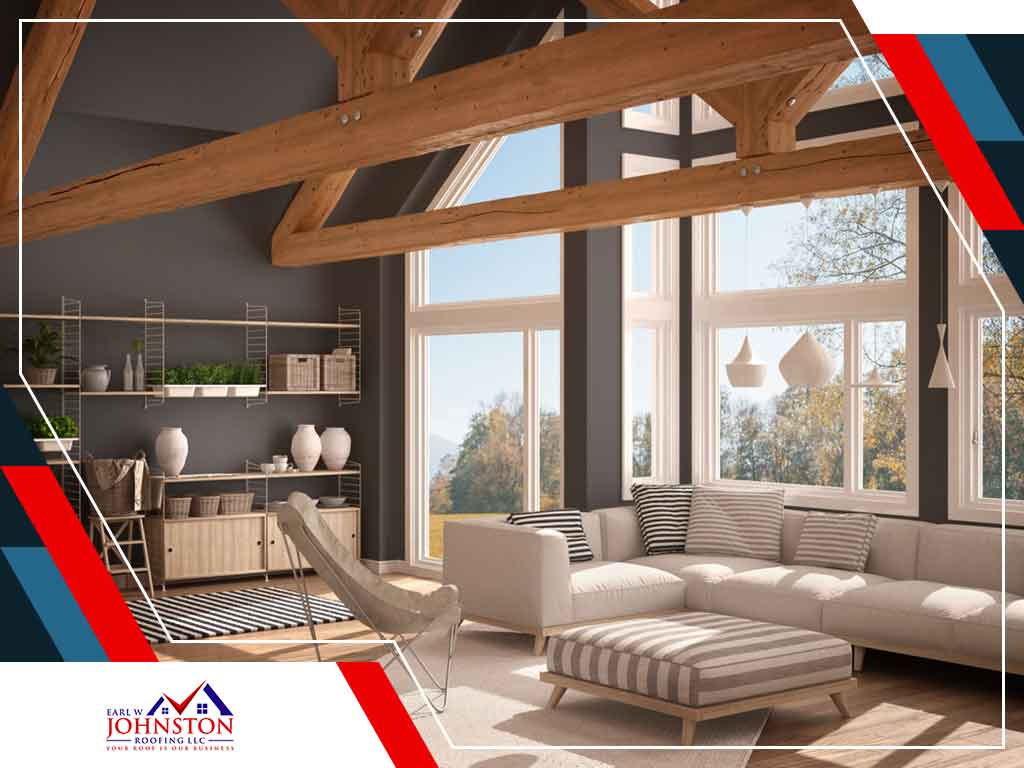 When replacing your roofing system, your top concern in terms of aesthetics is probably ensuring that the new roof complements the other components of your home's exterior, like your siding and windows. However, your new roof can also impact the aesthetics of your interior if you have exposed trusses. Read on for some helpful tips.
Use the Same Colors
If you have a contemporary home, choosing a color that blends in with the other elements of your interior helps create a sleek effect that is well suited to modern architecture. You can also opt for basic colors like white or black.
Make Your Tresses the Focal Point
Exposed trusses can make for a great design focal point. To maximize this effect, consider choosing a dark color for your trusses if you have pale-colored walls. You can also adorn the trusses with lighting fixtures, if possible. Talk to your roofing contractor about your goals and gain better insight into how your trusses can best be showcased.
Mix and Match
There are so many looks that you can achieve with open trusses. You can mix materials like steel and wood, as well as match wood of different textures and hues. Try adding overhead beams to create patterns with your trusses too. Let your creativity flow and explore as many combinations as you want.
Not many roofers can match the excellence we have at Earl W. Johnston Roofing. Whether you need a simple roof repair or are looking for a design guru to help you choose the right style for your trusses, we can help. We serve homeowners in Broward County, North Miami and Hollywood, FL. Our number is (954) 908-2871. Give us a call and let's plan your roofing project.