Fascias run horizontally along the roofline and can be made from either plastic or wooden boards. You can see it from the exterior of your home and they usually keep gutters in place. This component helps protect your roof and interior from moisture-related issues by preventing water infiltration.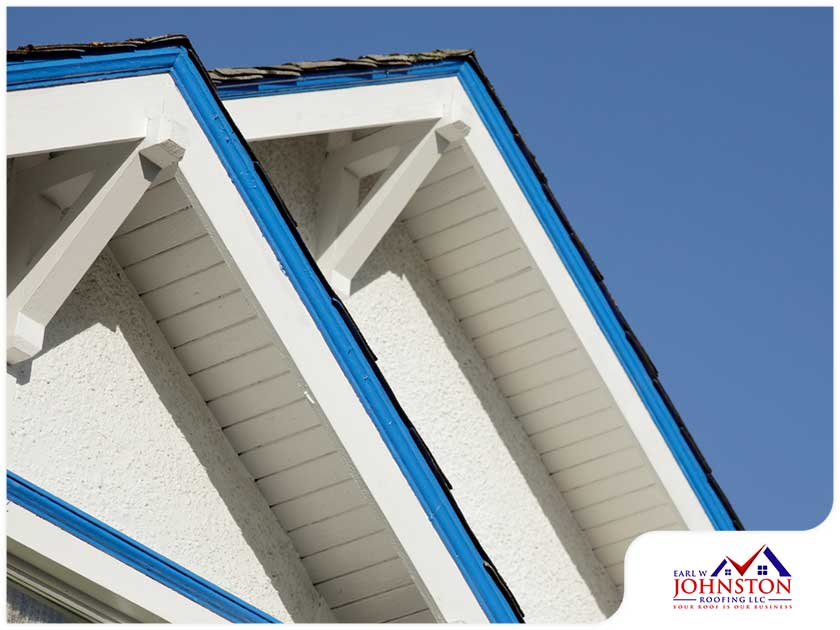 The fascia is structurally important and can also be harnessed when you are wanting to achieve a specific aesthetic for your property. Available in a variety of patterns, styles, sizes and colors so you can match them to the style of the building. Learn more about the function of a fascia board from local roof repair contractors Earl W. Johnston Roofing, LLC.
What Is the Purpose of Fascia?
Prevents Moisture
Fascia boards help repel water, especially when it comes from wind-driven rain. Without them, the moisture could easily get inside the house through the edges of the roof.
It Supports the Gutter
Usually, fascias hold gutters and downspouts in place. They determine which mounting components can and can't be used for such drainage devices. A mismatch between fascia boards and gutter fixtures will lead to water damage sooner rather than later.
Improve Overall Appearance of Your Home
Fascia design can round out the appearance of the roofing home exterior. Fascias come in different profiles, depths and thicknesses, and each element is an important aesthetic consideration.
What Type of Material Do Fascia Boards Come In?
Fascia boards are available in a number of different materials including wood, UPVC and aluminum. Wood is the material that has been traditionally used for fascia and is still commonly chosen whilst uPVC and aluminum are increasingly becoming more popular as they offer a longer lifespan with little maintenance needed.
How Can You Keep a Fascia Board in Good Shape?
Installing a drip edge can help protect fascia boards. A drip edge is an L-shaped metal piece that's secured to the roof decking. It lays below the first layer of shingles and directs water away from fascia boards.
Also, fascia boards should be included in your regular roof cleaning and inspections. For your safety, hire a professional roofer to do the job.
If you have any questions about our residential roofing services, Call Earl W. Johnston Roofing, LLC at (954) 989-7794 or fill out our contact form for a free quote on roofing maintenance or roof cleaning. We serve residents in Hollywood, Coral Springs and Pembroke Pines, FL.