Roofing for South Florida Homes in Need
Fixing or rehabilitating a roof is a significant undertaking. Many people lack the financial power required for major home repairs. Our solution goes beyond competitively priced roof repairs and roof cleaning for South Florida residents; we also participated in No Roof Left Behind™, a program sponsored by leading roofing manufacturers. This program aims to help families in need of a new roof get the help they need without a major financial sacrifice.
Make-A-Wish® Receives $280,000 Donation from RCASF to Grant Wishes to Children with Critical Illnesses

John's wish to have a mini Goldendoodle puppy – Thank You Earl W. Johnston Roofing, LLC!
Make-a-Wish® South Florida Fundraiser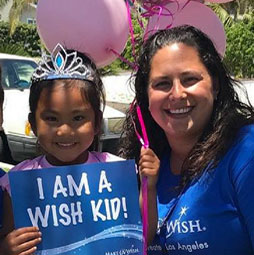 I started this fundraiser to help grant wishes for children battling critical illnesses.
Wish kids are some of the bravest and sweetest kids you'll ever know. They wish to work in a pickle factory, become a superhero, go snorkeling, give their baseball team new uniforms, and push all of the buttons in a tall building's elevator. Their innocence and unexpected wisdom stays with you.
A wish come true helps children feel stronger, more energetic, more willing and able to battle their critical illnesses. For many, the wish marks a turning point in the fight against their illnesses. Doctors, nurses and other health professionals say, the wish experience works in concert with medicine to make their patients feel better emotionally and even physically.
More kids are waiting for their wishes. Please help by donating today.
Thank you for your support!
FRSA Members Giving Back to the Community
No Roof Left Behind™
November 2015 Winner
May 2015 Winner
August 2014 Winner
How it Works
No Roof Left Behind™ starts when a deserving family is nominated by their community. Votes are cast and the winner receives a roof courtesy of the sponsors and a local contractor. Earl W. Johnston Roofing, LLC is proud to participate in the important program. To learn more about No Roof Left Behind™, call (954) 989-7794 or send us a message using our online contact form.
Other Community Involvement