Flexible Financing Options For Homeowners
Investing in a new roof can be a significant undertaking. Many people lack the available funds to pay for roof repairs out of pocket. We understand that getting a roof fixed is a pressing need and we do not want anyone to be left without recourse. We offer valuable financing options through some of the most trusted and stable financial institutions in the country.
RenewPACE

With RenewPACE financing, you can receive 100% financing for energy efficiency, renewable energy, water-saving, and resiliency upgrades, repaid on your property taxes over the course of 5-25 years. With RenewPACE financing, your borrowing potential is based on your home equity, and the interest rate is fixed, with no surprises. You can borrow up to 20% of your property value, and the balance may transfer to the new owner upon sale of the property.
---
Click Here to Apply Now or look at the Frequently Asked Questions for more information.
We are proud to be an authorized contractor for My Safe FL Home, a program that offers grants to homeowners, to help them with their hurricane recovery.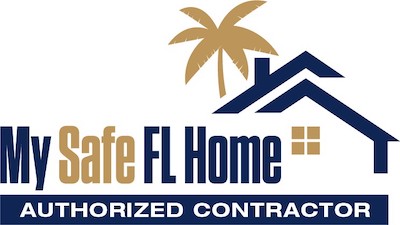 ---

---
Have a Question About Financing?
If you are uncertain whether or not you can cover the entire cost of roof repair on your own, do not hesitate to talk with us about financing options. We can help you access the lending power you require, so give us a call at (954) 989-7794 or send a message through our online contact form.