Outstanding Commercial Roofing in Fort Lauderdale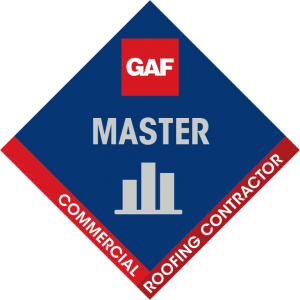 We pride ourselves here at Earl W. Johnston Roofing, LLC on being able to handle any and all problems related to roofing. That not only includes every little wrinkle that your home's roof can throw at us, but also every roofing problem you have at your office, as well. There are plenty of other contractors out there offering their services in both residential and commercial roofing in Fort Lauderdale and North Miami, yet we actually dedicate the time to becoming experts in both fields.
Our commercial roofing services follow a very routine pattern:
By working together during this process, we can help you get the most out of your building's roofing system, helping you achieve greater cost-savings through lower utility costs and less time lost due to building maintenance issues.
Restore – Replace
Most commercial roofing clients come to us thinking that they need to replace their entire roof. Many are pleasantly surprised to learn that over 40 percent of damaged or deteriorated flat and low-slope roofs can be restored, saving them boatloads of money. In those cases where roofs do have to be replaced, our clients enjoy the benefit of knowing that they're protected by iron-clad manufacturer warranties that last over 20 years.
Maintain
Once we've restored or replaced your roof, we remain available to you for routine maintenance. Having us back regularly may seem like just another added expense, yet trust us when we say that the money you'd have to spend in major repairs makes your investment in maintenance well worth it.
Repair
When repairs are needed, we apply our expertise to ensure that problems are corrected the first time. We use only the finest materials in our repairs from trusted manufacturers such as GAF. Thus, you can rest assured that the very best is being put to work on your building's roof.
Call Us Today
Nothing can slow office productivity down faster than a leaky roof. When you start to experience roofing problems in your office, trust in the same roofing contractor in Hollywood FL and Pembroke Pines that you do to keep your home's roof in optimal working order. Our commercial roofing service will have you back to enjoying the peaceful office environment that you've become accustomed to. To speak with us about an appointment for a free estimate, call today at (954) 989-7794.