Commercial Roof Repair in Hollywood, FL and Broward County You Can Trust
When the roof of your business is in need of repair, it's essential that an experienced and trusted roofing contractor in Hollywood, FL or Ft. Lauderdale take care of the job, otherwise you may end up with more damage than you originally started out with. The roofing technicians of Earl W. Johnston Roofing, LLC are GAF trained and employed by a company with 30+ years of experience in taking care of commercial roofs across Florida.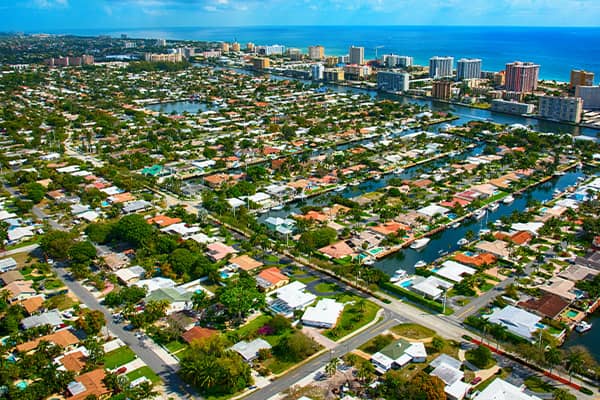 We Make Your Roof Our Business
A seemingly simple roof leak might be an indication of a bigger problem with your business's roof. Give us the chance to take care of the problem and determine if your roof requires further repair or attention. Problems with commercial roofing in Ft. Lauderdale and Pembroke Pines that demand immediate repair include:
Rusted and broken flashing
Leaking skylights
Cracking and blistering
Ice dams forming on the edge of the roof
Standing water
Take a look up at your ceilings every now and then. If you ever notice staining or anything else out of place, don't hesitate to give us a call. It could be nothing, or it could be the start of a major headache. It's always best to err on the side of caution when it comes to the state of your roof. After all, it protects everything underneath it, including your business and your employees.
Certified & Experienced Professionals
The reason Earl W. Johnston Roofing, LLC is the right commercial roofing company to take care of all of your roof repair in Hollywood, FL and Weston is that we are MasterElite contractors who are the absolute best of the best. We know the latest and most effective repair methods to use to not just fix, but improve your roof.
Receive Your Free Estimate Today
If you already know your roof is in need of a repair, contact us for a free estimate. You can also complete an online contact us form right here on our site.