Special Offers for Roofing in South Florida
We know that residential and commercial roofing in Ft. Lauderdale, FL and Pembroke Pines can be expensive, so we frequently offer promotional deals to our valued customers. This is a great way to access the services you need from a company that you really trust. All our promotional deals are available to new and existing customers.
These special deals are time-sensitive and will not be available forever. To find out what promotions are currently available through Earl W. Johnston Roofing, LLC, simply scroll down the page. There you will find great savings and even some special Internet-only promotions.



GAF Roofs For Troops Rebate
For assistance regarding GAF Roofs for Troops, please contact custserv@gafroofsfortroops.com and a member of our team will reply to your inquiry as soon as possible.. Please note: due to current circumstances regarding the COVID-19 outbreak and a potentially higher-than-normal email volume, responses may be delayed.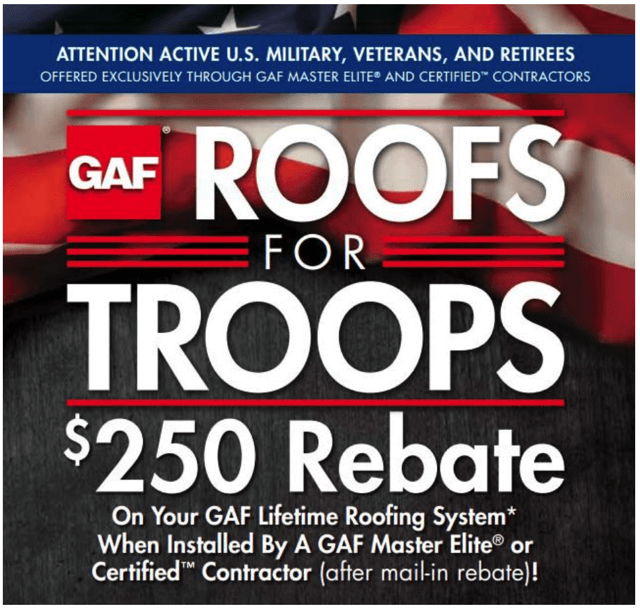 Our estimates are always free; this is one special offer that never expires! To request a free service estimate for your home or business, call (954) 989-7794 or contact us using our convenient online form.