Keep Your Roof and Home Cool With Reflective Roofing in Pembroke Pines, FL and Broward County
Florida is well known for its heat, but that's no reason for your home to feel like a sauna during the hotter parts of the year. Earl W. Johnston Roofing, LLC specializes in reflective roofing in Pembroke Pines, FL and Broward County that's designed to drastically lower how much the roof of your home heats up under the summer sun. You may not realize just how much of your energy consumption is due to not having an efficient coating on your roof.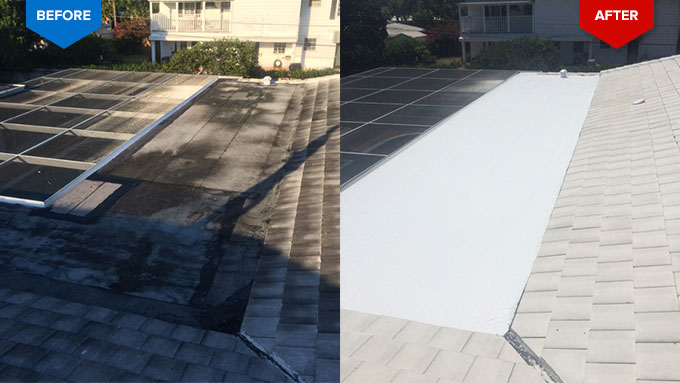 The Benefits of Reflective Coating
Reflective roofing in Coral Springs, FL and Hollywood are often made up of a polymeric binder mixed with pigment and either other additives or silver that contains pigment flakes, asphalt and pure aluminum. The final product is a silver reflective coating.
In addition to making your home more comfortable in the summer, a reflective coating for your roof is also great for:
Reducing the overall demand on your air conditioning unit
Increasing the life cycle of your roof
Lowering your air conditioning costs
Making your home more environmentally friendly
In addition to solar reflectance, our reflective coating also has a high infrared emittance level, which is the total amount of heat energy that pours off the surface of your roof.
Application Methods
Your roof's solar reflective coating can be applied either to the roofing membrane before it leaves the factory or after the roof has been applied to your home. No matter how the coating is applied, you're sure to notice the difference in your energy bills the next summer season.
Contact Us
To learn more about how our GAF trained roofers in Broward County and the surrounding area can make your roof more environmentally friendly and lower the workload on your air conditioner, call Earl W. Johnston Roofing, LLC today at (954) 989-7794 to request a free quote. For your convenience, you can also fill out a contact us form here on our site.