Residential Roofers in Broward County
The team at Earl W. Johnston Roofing, LLC has the skill and expertise required to take on any job related to roofing in Pembroke Pines, FL and surrounding communities. Each of our roofers in Broward Country is committed to providing total customer satisfaction while making sure that each job is done right. As a full service roofing contractor, we can repair, replace, and maintain any residential roofing system, including those that utilize ceramic tile.
The Beauty of Concrete Tile
Concrete tile roofs are attractive and eye-catching; they have lots of curb appeal and are a traditional design choice for many different architectural styles. The benefits and appeal of a tile roof significantly diminish if any of the tiles are broken, chipped, cracked, or missing. Regular inspection and prompt repair will help homeowners preserve this important property feature.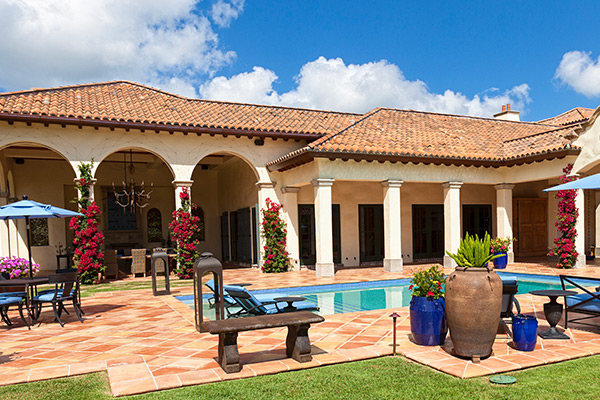 How Earl W. Johnston Roofing, LLC Can Help
Homeowners concerned about the integrity of their tile roof should contact Earl W. Johnston Roofing, LLC to arrange an inspection. An inspection provides a comprehensive look at the state of your roof, identifying any current trouble spots and areas of concern that are emerging. This information allows a homeowner to strategically address whatever problems are present.
Once the inspection has taken place, several repair strategies can be used to address any identified problems:
Maintenance: Spot repair replaces broken and missing tiles with fresh ones. Maintenance jobs help secure a roof's appearance and function without making significant changes to its structure.
Repair: If an inspection has uncovered isolated portions of damage impairing the appearance or function of a roof, then more extensive repairs are called for. Portions of the roof's liner and other materials might need to be replaced.
Re-roofing: When a roof has entirely failed – whether through material defect, extensive storm damage, workmanship shortcomings, or other reasons – then the entire structure must be rebuilt.
Schedule an Inspection
If you have concerns about your tile roof's condition, call Earl W. Johnston Roofing, LLC at (954) 989-7794 to schedule an inspection. You can also use our online contact form to send us a message.