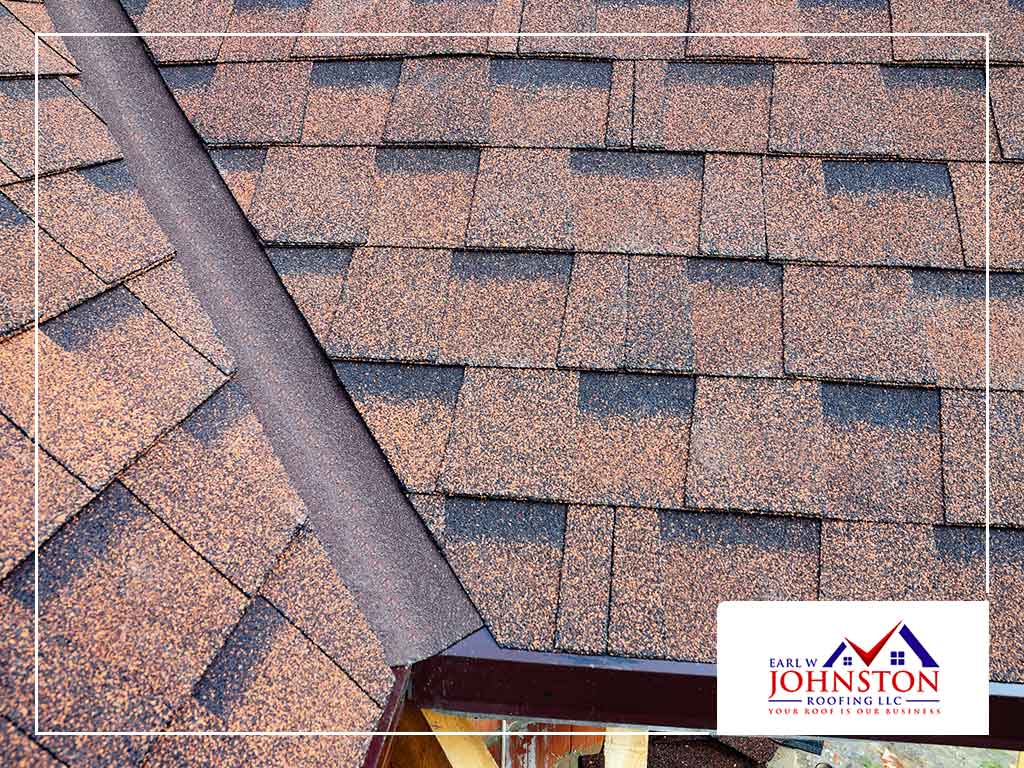 Your roof protects your home from the elements, but what protects your roof? Read on as trusted roofing company Earl W. Johnston Roofing talks about roof flashing.
What Is Flashing?
Roof flashing refers to the thin pieces of metal installed on parts of the roof that are susceptible to water penetration. Flashing may be made of galvanized sheet metal, aluminum, stainless steel, zinc alloy, copper or other similar materials. 
What Does Flashing Do?
Some parts of the roof are inherently prone to water penetration and damage. These include intersections, openings and roof valleys—basically any part where there is heavy runoff or where two surfaces or components meet. These areas need extra protection from water penetration, which flashing provides.
The primary purpose of flashing is to keep moisture at bay. If a roof does not have flashing installed on and around seams and joints, water can easily run down the sides and into gaps, into the underlying roof structure and, eventually, into your home. If you have a small commercial building that has a steep-slope roof, you will also find flashing to be a very important roof component. 
When having a new roof installed, it is important to make sure that the residential or commercial roofing contractor installs flashing where needed. Broken and missing flashing must also be replaced immediately.
Flashing Is Only As Good As Its Installation
Roof flashing can only perform properly when it is installed correctly. For instance, in a shingle roof, the flashing needs to be installed before the shingles. The flashing must be fastened and nailed securely. The roofer should also apply adequate waterproofing sealant. If any of these things do not happen, the flashing won't be up for the task of protecting the most vulnerable parts of your roof.
As a trusted residential roofing company, Earl W. Johnston Roofing can ensure that your roof has the protection it needs. Call us today at (954) 908-2871 or submit our online contact form to book a free roof inspection. We serve homeowners in Hollywood and Ft. Lauderdale, FL.