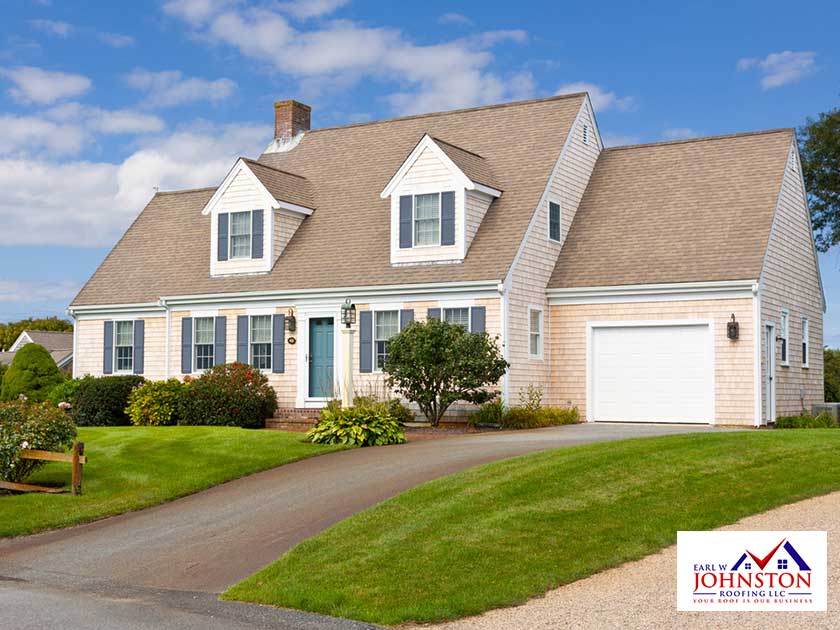 Roof replacement is a big undertaking. Done correctly, you'll enjoy the benefits for decades to come. In today's post, our roofing team at Earl W. Johnston Roofing discusses what to expect throughout the process of roof replacement.
Before the Replacement
Before the work begins, a dumpster may be delivered to your home for disposal of your old asphalt shingles. They'll be recycled into other products. The delivery of your new shingles will also arrive around this time, and they'll usually be placed on your driveway. Make sure you know when the new shingles will arrive so you can plan to be home to receive them.
During the Replacement
Take measures to protect the valuables in your yard, including outdoor furniture, statues and planters. Ask your trusted residential roofing contractor how they can help you with this. You might need to cover your flowers or shrubbery as well. If you have any pets, make sure to keep them in a safe place while the work is underway. If you have a fence, leave the gates open so the roofers can easily move around your property.
After the Replacement
Once the construction is complete, your contractor will do a final walkthrough with you. At this time, you'll be able to check the quality of the work and raise any questions or concerns you may have with your contractor. Finally, the team will clean up the worksite and carefully sweep your yard for leftover nails.
As one of the best residential and commercial roofing contractors in the area, Earl W. Johnston Roofing is a name you can truly count on. Contact our professional services at (954) 989-7794 or fill out our convenient contact form. Talk to us today! We serve homeowners in Hollywood, Ft. Lauderdale and neighboring FL areas.