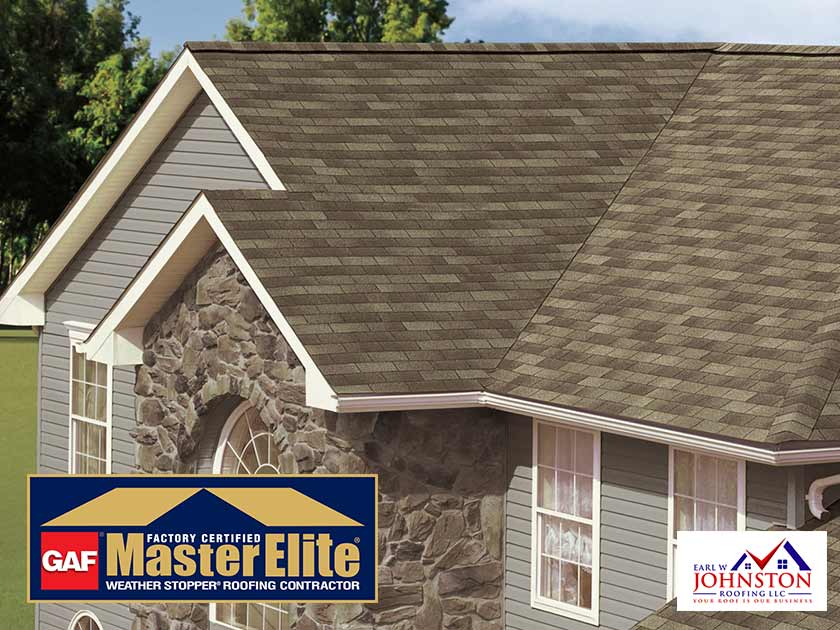 Residential roofing projects should always be performed by qualified and experienced contractors. Investing in high-quality materials is pointless if the contractor botches the installation.
To ensure best results, limit your search for a contractor to GAF Master Elite® roofers. In this post, Earl W. Johnston Roofing discusses the advantages of working with a Master Elite-certified roofer
Master Elite Certification
Established by GAF to help customers find trustworthy roofers, the Master Elite Certification program provides ongoing training to qualified contractors. The qualification process is so rigorous that only 3% of roofers in the U.S. pass the criteria. This gives consumers confidence that when they hire a Master Elite roofing contractor, they are working with a reliable professional who can ensure superior services.
Why Hire a GAF Master Elite Contractor
These are some of the benefits of hiring a Master Elite contractor:
The certification program requires roofers to go through rigorous testing and training, giving them the tools they need to perform high-quality roof work on every project.
GAF constantly works on improving its products, so Master Elite contractors are expected to commit to the program's ongoing training. This assures you that your GAF Master Elite contractor is up-to-date when it comes to the latest roofing technologies and products.
Master Elite contractors have had their license and insurance verified, giving you peace of mind that you're not dealing with fly-by-nighters or storm chasers.
Earl W. Johnston Roofing is a trusted provider of residential and commercial roofing services. We have been in business since 1986, so you can be sure that our services are reliable and satisfactory. Call us at (954) 989-7794 or fill out our contact form to request a consultation. We serve customers in Hollywood and Ft. Lauderdale, FL.