If you're thinking of giving your home a facelift for the New Year, overhauling your roof will be a great first step. This will not only enhance the curb appeal of your home, but it will also improve its indoor comfort. Finding the right contractor is crucial to the success of this project and is easy when you know the right criteria to follow.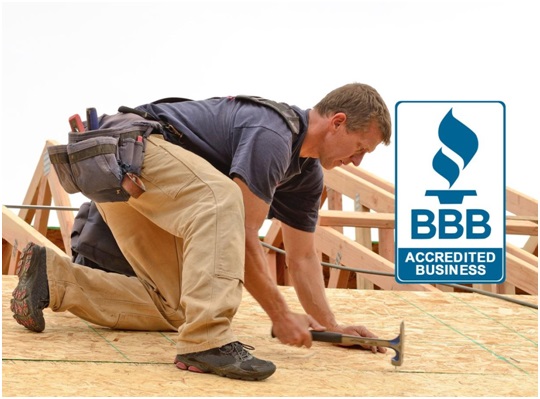 Earl W. Johnston Roofing is the top contractor for roofing in Coral Springs, FL that homeowners trust for top notch solutions. We earned an A+ rating from the Better Business Bureau (BBB). Expect your roofing project to be as efficient and smooth as possible.
Rating Standards of the BBB
These ratings represent a value of trust between potential customers and a company. The bureau obtains relevant information about the company, such as customer reviews and public complaints, which you can use as a guide when searching for your roofing contractor.
BBB ratings range from A+ (highest) to F (lowest). We gained this accreditation standard by complying with the following:
● Transparency – A company must establish and maintain a positive track record in the industry. This involves providing all relevant documents with full disclosures on warranties and policies that may sway consumer decisions.
● Advertise Honestly – A company must comply with the BBB's established standards of advertising and selling.
● Safeguard Privacy – A company should practice full discretion and protect against mishandling and fraud for any data collected from you.
● Prompt Response – A company should address any disputes or complaints quickly, professionally, and in good faith.
How do these help you?
Earl W. Johnston Roofing is proud to have attained this credential with the highest rating. Our A+ score points to our solid commitment to providing you with quality products and services for your repairs, replacements, and roof cleaning in Weston, FL. What you get with us is absolute peace of mind for years to come.
We work with top roofing brands like GAF® and CertainTeed® to ensure quality protection and energy efficiency for your home. In addition, we offer industry-leading warranties that cover both the roof and its installation.
Get in Touch with Us
No matter your roofing needs, Earl W. Johnston Roofing is happy to provide you with a FREE estimate. Give us a call today at (954) 908-2871, or fill out our request form.