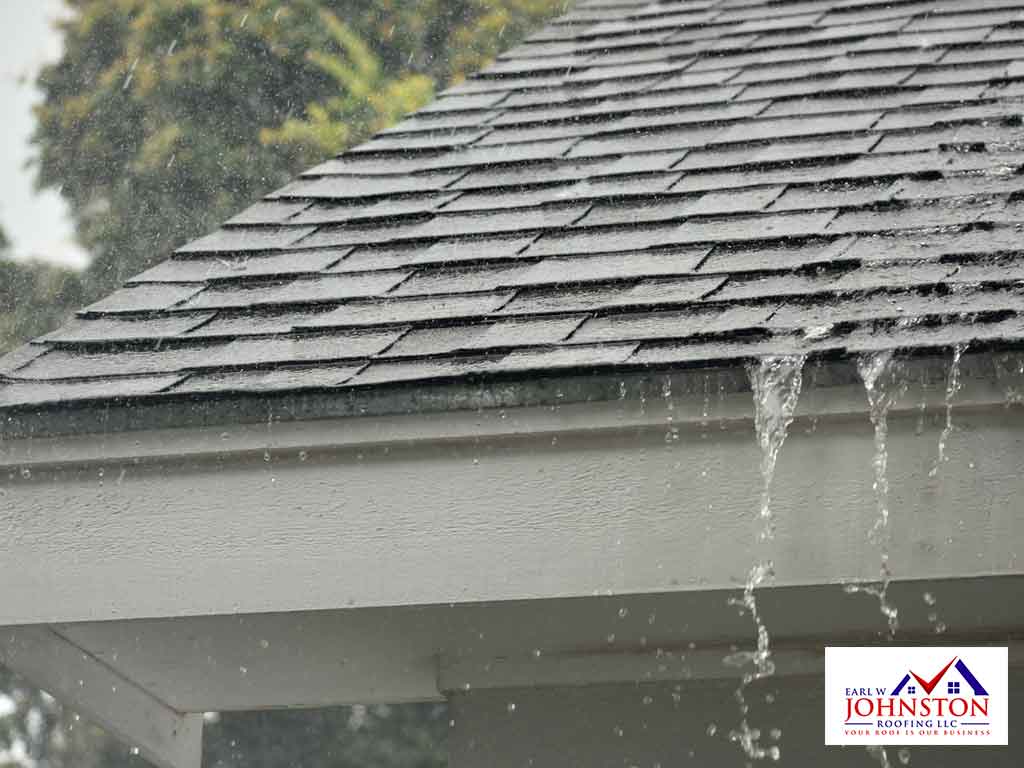 While emergency situations like temporary storm damage repairs sometimes require roofers to work in the rain, normal roof work should never be conducted in rainy conditions. In today's post, Earl W. Johnston Roofing, an experienced roofing company, explains why rain is bad for roof work.
Why Roofing Companies Don't Like to Work When It Rains
Roofing contractors do not install roofs on rainy days because of safety issues and because the rain can affect the quality of the installation. For example, the rain can damage your roof decking. A new roof should never be installed over wet wood or a wrinkled barrier because this violates building codes. In addition, shingles and other roofing materials may not adhere properly to slick surfaces with high humidity. Installing a roof under these conditions can void your warranty.
Roofing Companies and the Weather
In general, roofing companies know to keep a close eye on the weather. They monitor the weather at all times so they can plan accordingly for roof cleaning, repair or replacement work. If the weather forecast calls for a very low chance of rain, then you can expect your roofing company to work on your roof as planned.
What Roofing Companies Do When It Rains
The weather can be unpredictable, so sometimes it ends up raining in the middle of a project. Their first priority during the roof installation is to make sure that there are no holes or gaps where rain could enter your home. Fortunately, synthetic underlay is usually water-resistant enough to handle sudden small showers. If a roofing company is called to perform emergency roof repairs when it's raining, then they usually use roof sealant as a temporary fix. The permanent roof repair will have to wait until the weather clears.
Earl W. Johnston Roofing can help you with all your roof replacement and emergency roof repair needs. We have been in business since 1986, owing our success to our honest business practices and commitment to excellence. We work with some of the best professionals in the industry, and we use only the highest-quality products for our customers. We serve many areas in FL including Pembroke Pines, Coral Springs and Hollywood. Call us at (954) 908-2871 to learn more about our services and products or to ask for an estimate.