Roofing systems vary in materials, sizes and shapes, among other properties. The most common residential roofing shape, however, is pitched. This is why even small children draw houses with a roof that looks like a triangle.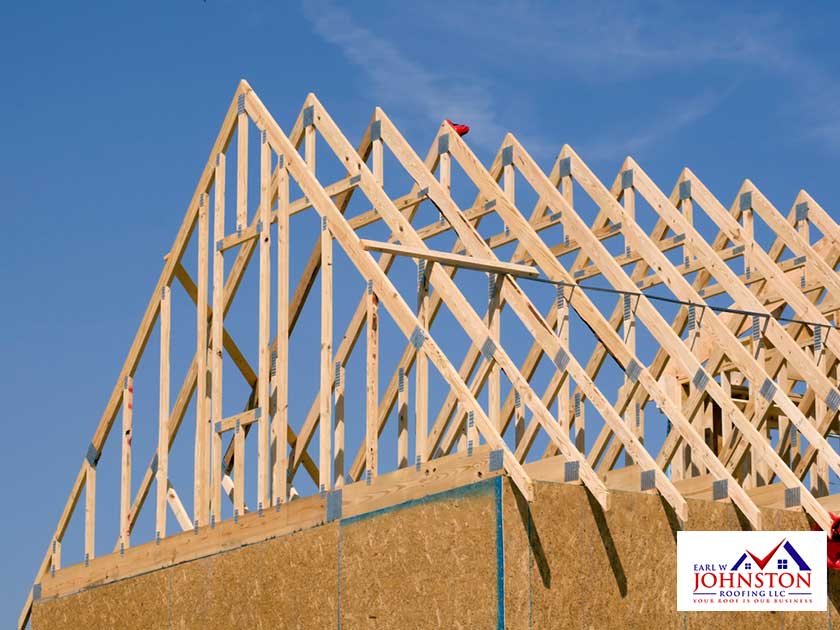 Roof Truss
The trusses of a roof form its structural framework. They also lend structural support and strength to the entire roof. A regular roof truss has two top chords that meet at the top and a bottom chord that connects the top chords at the bottom. For support in the area in the middle of a truss, there are several posts, web bracing, or webbing. As for the entire framework, you'll find posts, rafters, and struts.
Not all of these components are the same in size for all roofing systems, as roof repair and replacement professionals know. The sizes are determined by the spacing, span, and load. Trusses are not supposed to bend, so they should be able to handle the vertical, inclined, and horizontal loads placed on them.
Roof trusses are used in commercial and residential buildings. With proper roof maintenance, roof trusses are supposed to last as long as the building.
Roof trusses are custom-built using wood or metal. They are steady, but they are also lightweight. A builder has to ensure equal weight distribution across the roofing structure so your roof does not cave in.
Role in the Building's Level of Comfort
Roof trusses are not just there to provide the shape of your roof. They are also installed to enhance the comfort of your home, as they help prevent the harmful UV rays of the sun from entering your home. Trusses are designed to survive even under bad weather conditions.
Role in the Building's Safety
Trusses help reduce the damage a roof can sustain. As the roof's reinforcement, trusses give a strong and reliable cover to protect your household from the elements.
Get in touch with Earl W. Johnston Roofing, LLC for all your roofing needs. We also offer roof cleaning. Call us today at (954) 989-7794 or contact us here. We can work with you in Weston and Coral Springs, Broward County, FL.