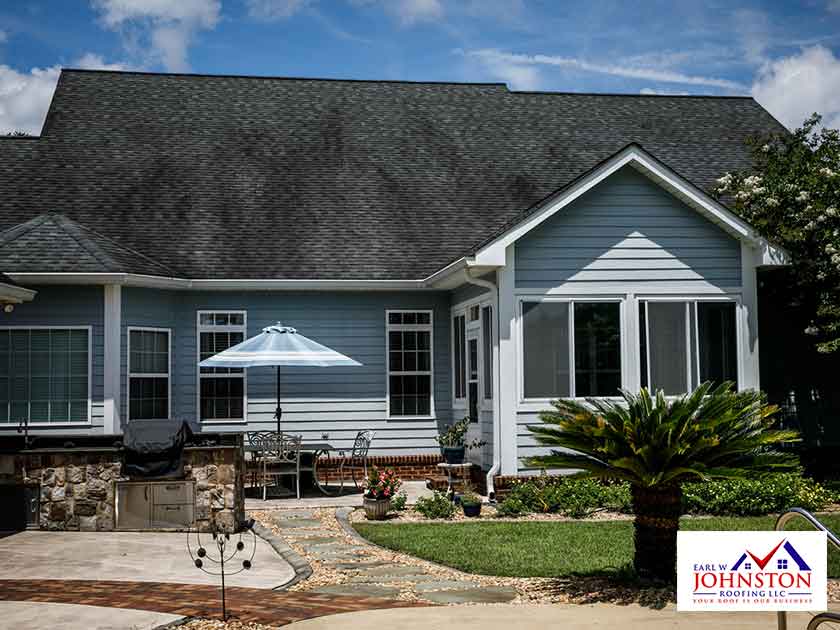 If you see stains on your roofing system, make sure to have it checked by a professional. These spots on your roof do not immediately indicate that it needs to be replaced. However, they can affect the curb appeal of your home.
Read on to discover the meaning behind different colors of roof stains.
Black or Green Stains
Gloeocapsa magma is a type of algae that usually grows on roofing shingles. Stains created by these microorganisms look like streaks or patches or slime that can appear blue-green or black. While these algae do not usually harm your roof nor affect your health, you still want them gone to maintain the appeal of your home.
Experts usually remove stains brought by algae using oxygen bleach or a solution of trisodium phosphate applied by a low-pressure wash. Make sure to hire a roof cleaning professional for this task for your safety. To prevent these stains from occurring, roofers can install small sheets of copper or zinc to the high points on the roof above the affected areas. When it rains, the water washes the metallic atoms over the roof, which kills and prevents algae.
Yellow or White Stains
Your roof could have white or yellow stains due to hard water buildup from an evaporative cooler or air conditioning unit. This kind of stain usually develops in the lower areas of the roof under cooling units. A vinegar solution can help fade out the stains without harming the plants below or animals around your home. Be careful of what you use on your roof, and don't use harsh chemicals that will only cause more damage than good.
Whether you need a roof repair or cleaning, Earl W. Johnston Roofing is here to help. Call us at (954) 989-7794 or fill out our contact form to get a free estimate. We work with clients in Hollywood, Weston, and Ft Lauderdale, FL.