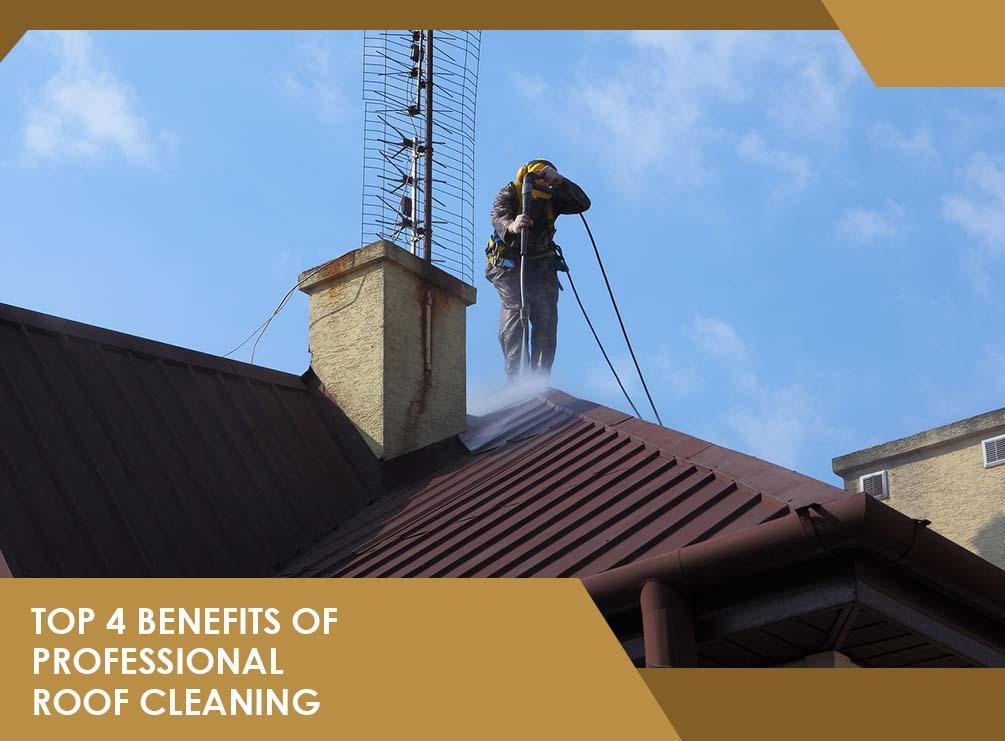 Regular roofing maintenance isn't all about repairs—keeping your roof clean is important, too. Roof cleaning offers many benefits that complement scheduled roofing maintenance. Here are the top advantages of having your roof professionally cleaned:
Boosts Your Home's Curb Appeal: Nothing kills your curb appeal faster than an ugly roof. You might be surprised that in many cases, an unsightly roof doesn't even need repairs, just a thorough cleaning. Moss, lichen, and algae cause dark streaks that look more obvious on light-colored roofs. Instead of manually cleaning your roof with power washers, we provide a long-term solution called "Roof-a-Cide," which cleans roofs without harming the materials.
Improves Your Home's Energy Efficiency: If you're not familiar with the term "cool roof," it refers to roofs that are optimized to reduce heat absorption. Color choice plays a large part in this, as light colors bounce sunlight and solar heat back up to its source—similar to how wearing light-colored clothing can keep you cooler in the sun. Dark streaks or stains trap excess heat in your attic, which increases your indoor cooling requirements and, consequently, your energy bills. A clean, light-colored roof reduces heat absorption, resulting in less required indoor cooling.
Keeps Your Gutters Clean and Clog-Free: Leaves, debris, and even small animals can clog your gutters and compromise their performance, which could result in anything from ugly water stains on your siding to irreparable damage to your home's foundation. Professional roof cleaning decreases the chances of clogged gutters, which means improved efficiency.
Fewer Safety Risks: Climbing roofs is risky without proper safety equipment and training. This is why roofing activities should be left to professionals, whether it's installation, cleaning, or maintenance. Our team has the training and experience to ensure professional quality cleaning without the safety risks.
Earl W. Johnston Roofing serves Pembroke Pines, Coral Springs, and Hollywood, FL. To learn more about our roofing services, including roof repair, cleaning, and maintenance, call us today at (954) 908-2871 or fill out our contact form to request a quote or if you have any questions about our products and services.