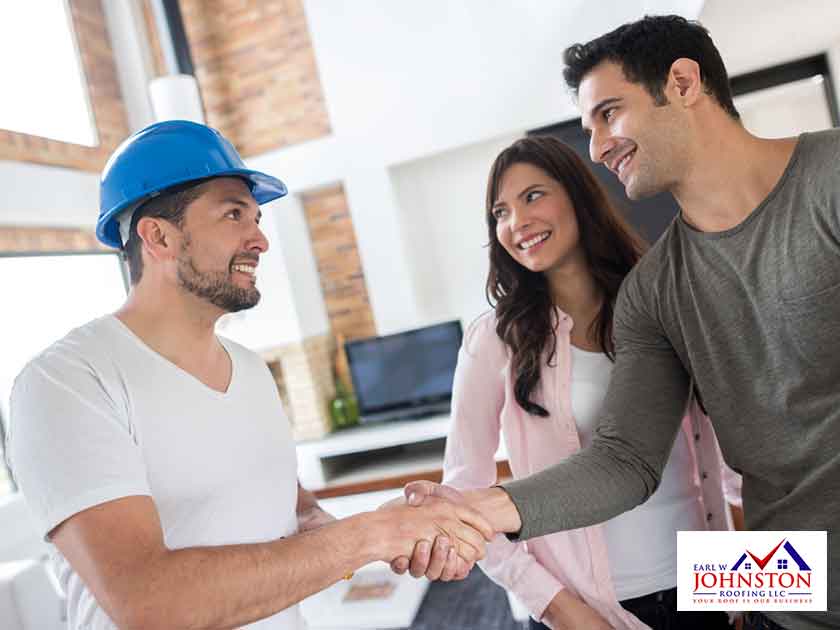 A lot of homeowners think that planning for a roofing replacement or installation begins with choosing what type of roof you want. Yes, the right materials are an important factor, but it's better to find a good and trustworthy roofing contractor first and start from there. An experienced roofer can help you choose the right type of roofing, the right materials, and guide your roofing project toward the right direction.
Once you've settled on a contractor, it's time to discuss the ins and outs of your roof replacement. Our experts at Earl W. Johnston Roofing suggest going over the following points with your roofer before starting any construction.
Roofing Systems
Roofing products like asphalt shingles usually belong to a system. This makes roof repair and maintenance easier in the future, and also helps ensure that the entire roof performs at peak efficiency. The GAF Lifetime™ Roofing System is a good example, consisting of asphalt shingles, as well as starter shingles, underlayment, ridge caps, and other important components. Talk to your roofer about using a consistent roofing system for your roof replacement.
Ventilation and Insulation
Even the highest rated roofs can lose energy efficiency without proper ventilation. Talk to your contractor about adding adequate soffit and ridge vents to your new roof. This will give the hot and humid air from inside your home a place to exit the roof safely. In addition to ventilation, make provisions in your project to insulate your attic as well, to further boost your overall energy efficiency.
Maintenance Requirements
One important consideration when choosing roofing materials is how much maintenance it will need. Talk to your roofer about whether your new roof will require frequent roof cleaning, annual maintenance, or seasonal inspections. It's best to choose a balance between a highly durable material and a low maintenance one.
Get started on your roof replacement project with the help of our professionals at Earl W. Johnston Roofing. Give us a call at (954) 989-7794 or fill out our contact form to schedule a consultation and request a free estimate today. We serve homeowners in Coral Springs and Weston, FL, and select areas around Broward County.