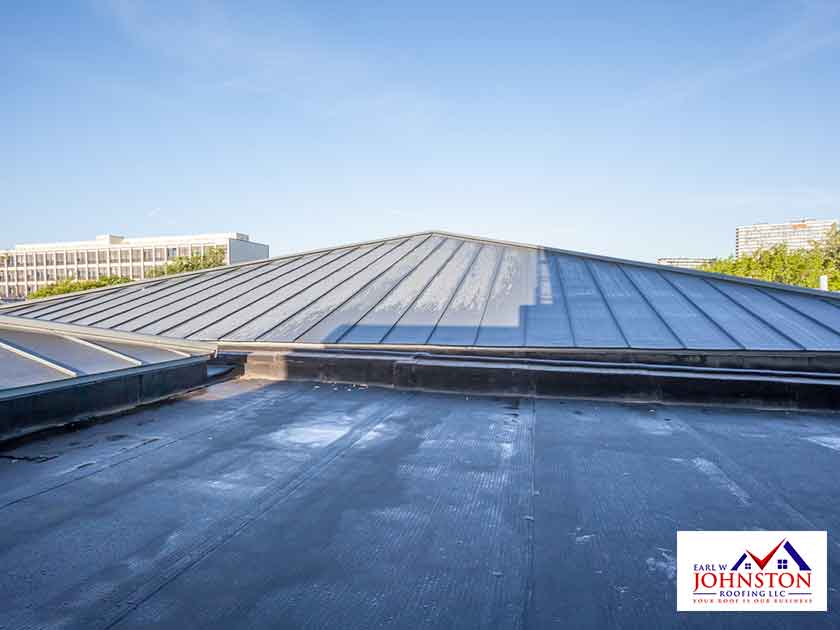 Commercial roofing systems are a little different from their residential roofing counterparts. They're usually flat or almost flat and walkable. They are often used to store HVAC systems and other equipment. In some cases, they're also used for rooftop gardens. Of course, they're bigger and wider.
Here are some things you can do to maximize the lifespan of your commercial roofing system:
Inspect It Regularly
Your roof is exposed to the elements 24/7. Debris can end up on it and water can pool, as well, especially since your roof is flat or practically flat. To make sure it stays healthy and durable through the course of its life span, don't neglect regular inspections and roof cleaning.
You may think those leaves, branches and other debris are not going to harm your roof, but the reality is that they can. Sharp objects thrown by the wind with enough force can puncture your roofing membrane. You won't see how it's affected by such objects without a thorough inspection. Water can pool and leaves and branches can harbor more water. This can start a mold and mildew infestation, as well.
Understand Your Roof's Needs
The only way to do this is by understanding your roofing material. You'll be able to stock up on repair materials if you understand your roof and what it needs. You'll also be able to determine when it needs repairs or a replacement if you know everything there is to know about your materials. You'll also avoid making mistakes, like trying to repair a TPO with PVC just because they look similar.
Learn About Roof Damage
Every roofing material is prone to different kinds of damage. Find out what typical damage is and what could cause it to your roof, so you know what roof repair to apply. For example, some roofs do well in the cold, while others are stronger in hot areas. You can take better care of your roof if you know what is most likely to damage it.
Find out more about your commercial roofing system with Earl W. Johnston Roofing. Call us today at (954) 989-7794 or fill out this form. We work with homeowners and business owners in Pembroke Pines, Hollywood, and Coral Springs, FL.