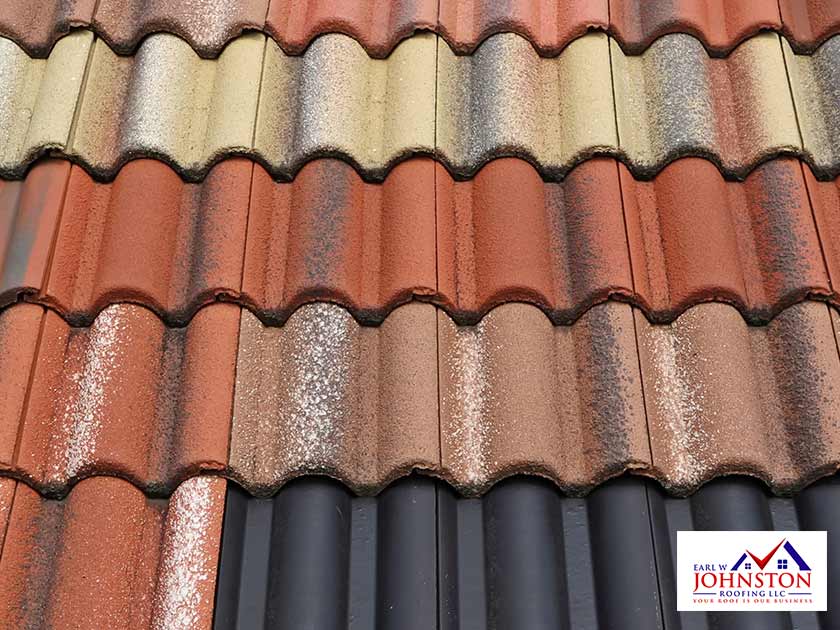 Tile roofing is a great investment because it offers long-lasting performance along with unparalleled beauty. To make the most of your investment, you need to choose the right color for your tiles.
In today's post, Earl W. Johnson Roofing, a top roof repair and replacement expert, shares some tips.
Understanding the Impact of Color
When it comes to interior design, a common guideline is to be careful with dark paint colors because they can make a room look smaller. The same can be said about roofing. The roof is a large visual element that can make a significant impact especially on smaller homes. If you have a small home and opt for dark tiles, your home may look smaller than it actually is. If your home has multiple angular roof surfaces, color blend tile roofing is an ideal option to make your roof look more cohesive.
Researching Color and Finish Options
When choosing a roofing color and finish, consider the style of the gutters and fascia. As a rule of thumb, it's best to select roof colors that are in harmony with these components.
Complementing Overall Design
Don't forget to take your home's overall design into account. If you have a color scheme for the exterior, use this as an initial guide in selecting appropriate roof color choices. From there, you can narrow down your options.
Fitting Into the Neighborhood
Finally, it's important to choose a roofing color scheme that looks at home in your neighborhood. While you don't want to copy the design of other homes, you also don't want your home to stick out like a sore thumb. Stroll around your neighborhood and observe the roofing colors of the homes around you for inspiration.
Earl W. Johnston Roofing is a local business with many years of experience. We offer a range of services including roof installation, roof maintenance and roof cleaning. Call us at (954) 989-7794 or fill out our contact form to request a consultation. We serve customers in Pembroke Pines, Coral Springs and Hollywood, FL.