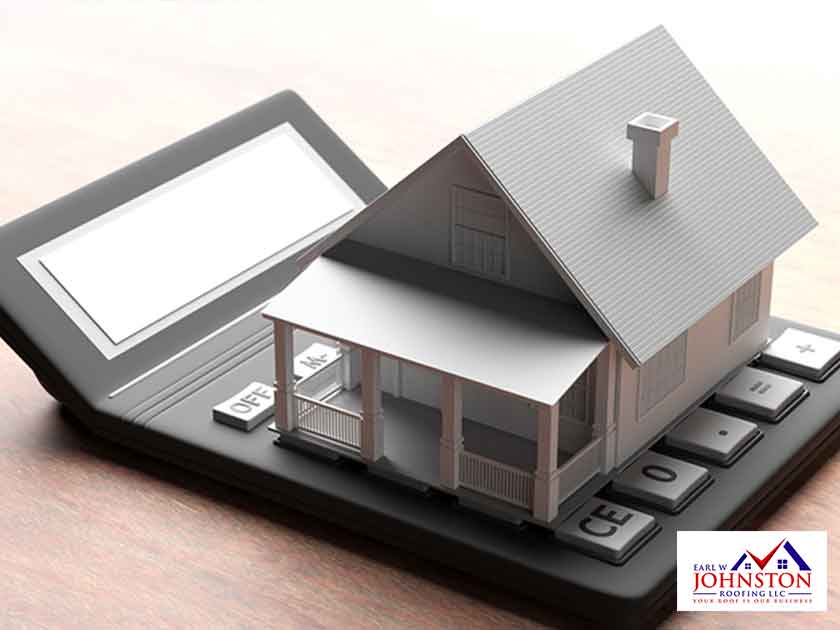 The cost of roof replacements can vary depending on a number of factors. For example, financing a new tile roofing system can be a little more expensive than getting an asphalt shingle roof. The labor cost for the installation will also play a crucial role. As always, cash is king when it comes to paying for a new roof, or any other remodeling project for that matter. Unfortunately, paying full in cash isn't always an option for many homeowners.
First, you have to decide whether you want to finance your roof replacement through your roofing contractor, or through your existing financial institution. Going through with your contractor has the benefit of convenience as you have to deal with only one party for all your payments. Here is a short guide from our experts at Earl W. Johnston Roofing on how to get started budgeting for your roof replacement.
HELOCs
HELOC stands for home equity line of credit. The amount of equity you have depends on how much of your mortgage you have left to pay so older homes tend to have higher HELOCs. This can be helpful when paying for particularly costly materials such as a metal roofing system. You can apply for a HELOC with your current bank that handles your mortgage payments or through other accredited financing companies.
Contractor Financing
At Earl W. Johnston Roofing, we offer two financing options for homeowners who are looking to get energy-efficient upgrades for their roof.
RenewPACE. Property assessed clean energy or PACE financing programs enable homeowners to budget for an energy-efficient roof replacement. RenewPACE offers 100% financing on energy-efficient, resiliency, water-saving, and sustainability upgrades at fixed interest rates.
Ygrene Energy Fund. Ygrene is another PACE financing program that gives you the option to pay for your roofing replacement with zero money down. Payments are made convenient through property taxes. Ygrene is available in select locations.
Learn more about our convenient roof replacement financing options at Earl W. Johnston Roofing, your trusted local roofing contractors. Give us a call at (954) 989-7794 or fill out our contact form to schedule a consultation and request a free estimate today. We serve homeowners in Weston, Hollywood, and Fort Lauderdale, as well as other surrounding FL communities.