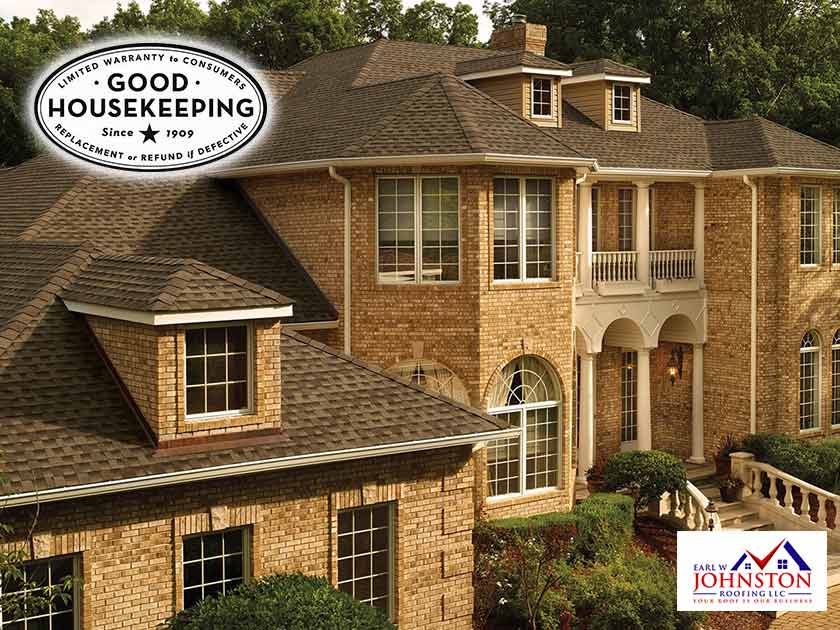 Earl W. Johnston Roofing is a GAF Master Elite® roofing contractor. This coveted certification has only been earned by the top 3% of roofers across the U.S. GAF is the most trusted asphalt shingle roofing brand in North America, but what makes GAF shingles so special?
Good Housekeeping has granted GAF its GH Seal, and it offers the answers here:
In a Nutshell
GAF shingles have been proven to be durable and long-lasting.
GAF offers some shingles that help save energy.
Almost 50 GAF products have the GH Seal
GAF Shingles Boast Proven Performance
GAF's shingles with Advanced Protection technology are known for their excellent performance. They go through 185 individual tests before they are released to the market. These tests are done to ensure the shingles' durability, resistance to the weather, and long life. Some GAF products are specially manufactured for areas that often undergo severe weather. They are impact-resistant to prevent leaks. These shingles can help lower the homeowner's insurance premiums.
Some GAF Shingles Help Save Energy
There are GAF shingle styles that can help lower a home's cooling bills by up to 15%. These shingles reflect sunlight to reduce attic heat buildup, so they are perfect for areas like Florida, which receives plenty of sun virtually all year.
GAF Shingles Are Available in High-End Designs
You can buy GAF shingles that mimic the luxurious look of slate. The good news is that these shingles look expensive but only cost a fraction of the price of real slate and perform very well. You won't need to worry about frequent roof repairs, either.
GAF Shingles Are Versatile
There are GAF shingles manufactured to last long and perform excellently in the hot climates of the South, as well as shingles made for the cold regions of the North. With nearly 50 products carrying the GH Seal, you can be sure you're getting a great deal when you buy GAF roofing shingles.
Earl W. Johnston Roofing is a GAF Master Elite roofing contractor ready to help you with your roofing needs. We also offer professional roof cleaning. Call us today at (954) 989-7794 or contact us here. We can work with you in Hollywood, Pembroke Pines, and Coral Springs, FL.