Asphalt shingle roofing remains the number one roofing system in North America. Despite the emergence of newer materials like metal, shingles still top the charts as the most popular roof among many American homes. Asphalt shingles offer great performance and, because they're readily available nationwide, they come at affordable prices compared to other types of roofing.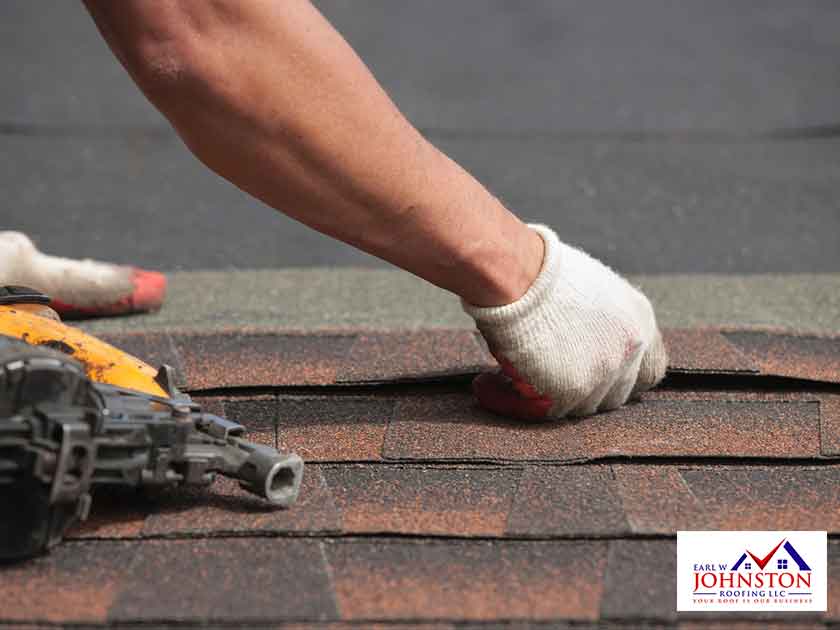 To maximize the benefits of your asphalt shingle roof, it's installation must be done correctly by a certified professional. For homeowners, it's not always easy to know whether your contractor is doing a good job handling your asphalt shingles. Our experts at Earl W. Johnston Roofing, LLC suggest keeping an eye out for the following best practices that reputable roofers always follow.
A Complete Roofing System
Roofing manufacturers often create shingles as part of a system. This makes roof repair, replacement, and maintenance easier to do. GAF, for example, offers the Lifetime™ Roofing System composed of the roofing shingles, roofing felt, and specialized shingles for the ridge, eaves, and rakes. GAF MasterElite™ contractors always recommend using shingles alongside other parts that belong to the same system. This lets you avoid voiding your roofing warranty and ensures that all parts perform at peak efficiency.
Removing Old Shingles
Before installation can begin, ask your roofer about their process regarding removal of the old shingles. Some contractors will actually nail new shingles on top of the old ones. This isn't always a sign that they are bad contractors or that your roof will not perform well. However, some warranty policies specify removing the old roof first before installing new ones so it's best to get this done before replacement can begin.
Maintenance Is a Must
Experienced roofers know that regular maintenance like roof cleaning, inspections, and repairs is essential if you want to keep your roof in good condition for years to come. Make sure you schedule a thorough check of your asphalt shingles at least once every year.
Our GAF MasterElite roofing contractors at Earl W. Johnston Roofing, LLC can help you with all your roofing needs. Give us a call at (954) 989-7794 or fill out our contact form and request a free estimate today. We serve homeowners in Pembroke Pines, Coral Springs, Hollywood, and other nearby FL communities.