You've probably heard from roofing contractors at least once that you should keep an eye out for cupping asphalt shingles. You may also have wondered what they actually are. In today's post, Earl W. Johnston Roofing, LLC shares an in-depth look at cupping shingles.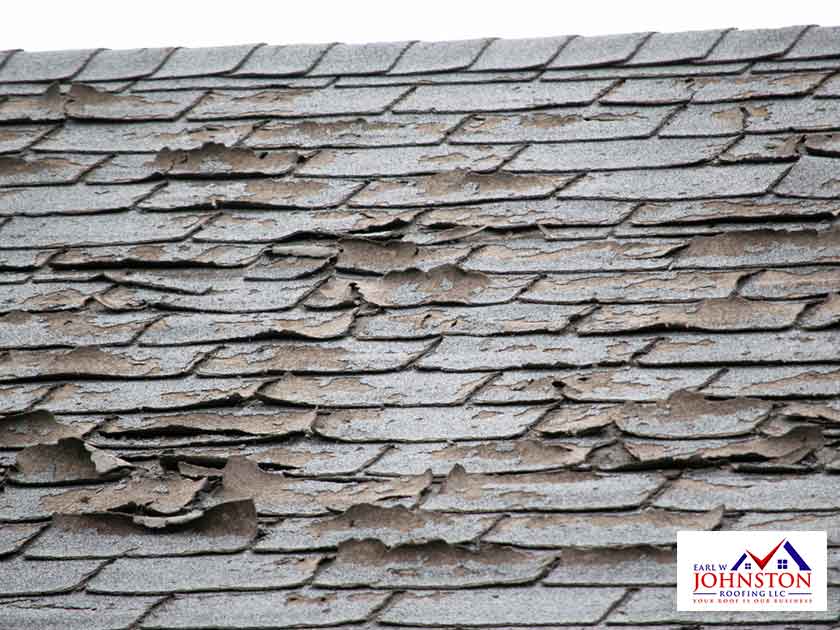 What Does Cupping Asphalt Shingles Look Like?
Asphalt shingle roofs tend to curl as they reach the last few years of their service lives. This is due to a combination of factors, such as shrinkage, deterioration, and the granule layer separating from the backing material. Cupping happens when the shingles curl from the edges, resulting in a convex or cup-like shape.
A similar phenomenon is called "clawing," where the asphalt shingles curl at the center and result in a concave or claw-like shape. Both cupping and clawing are noticeable on standard three-tab shingles because, when new, they appear flat.
What Should You Do When You Have Cupping Asphalt Shingles?
The first thing that you should know about cupping asphalt shingles is that it is to be expected on roofs that are past their expected service lives, and there is no type of roof repair that can reverse this condition. When you see cupped shingles on your roof, it is time to have it replaced.
There are certain situations where cupping asphalt shingles can be fixed without resorting to complete roof replacement. An asphalt shingle roof could have been partially repaired in the past, which means it could start curling and cupping on some parts. Sometimes a DIYer or inexperienced roofer would install a new roof using asphalt shingles purchased from different sources, with different manufacturing dates. There are also known instances where a roof would exhibit signs of accelerated aging due to manufacturing defects.
Cupping asphalt shingles may be inevitable, however, it doesn't mean that there's nothing that you can do. Keeping up with scheduled roofing maintenance can help prolong your roof's service life, keep it in good condition, and maybe even delay curling and cupping for a few years.
Earl W. Johnston Roofing, LLC is your leading provider of residential and commercial roofing services including roof cleaning. Give us a call at (954) 989-7794. You can also fill out our contact form to schedule an appointment. We serve customers in Coral Springs and Weston FL, as well as communities in Broward County.