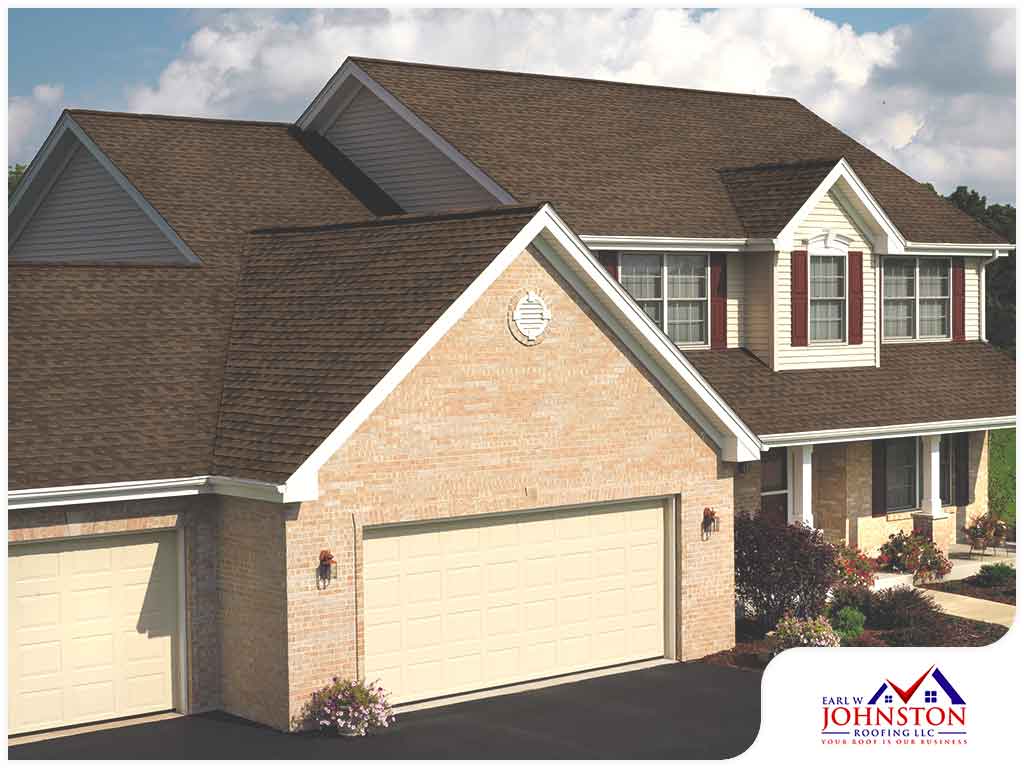 Over 90 million Americans have chosen GAF roofs to protect their homes from harsh weather and extreme temperatures. In today's post, your leading roof repair and replacement expert, Earl W. Johnston Roofing, discusses the components that make up a GAF Lifetime roofing system.
Ridge Cap Shingles
Ridge cap shingles emphasize the beauty of an architectural shingle roof and add dimension and depth to a three-tab shingle roof. Standard ridge cap shingles are a cost-effective alternative to cut-up shingles for the ridge cap. Premium ridge cap shingles give your new roof a sleek and protective finish.
Cobra Attic Ventilation
Good attic ventilation is essential to prevent the damaging effects of too much heat and moisture in your attic. It improves your home's energy efficiency, which can significantly reduce your utility costs. The exhaust ventilation lets hot, humid air escape from the roof ridge. An intake provides ventilation at the soffit or under-eave area of the roof. Power vents empty more humid air than traditional vents. Other components of the Cobra Attic Ventilation include louvers, foundation vents, chimney safety caps, gooseneck vents, roof caps, jacks and flashings.
Lifetime Shingles
GAF Lifetime Shingles are available in a wide range of styles and colors to complement your home, suit your style and fit your budget. Timberline® Lifetime Architectural Roofing Shingles are North America's top-selling shingles. For quality roofing installation, you can count on GAF Master Elite® contractor,  Earl W. Johnston Roofing.
Starter Strip Shingles
They consist of top-grade, properly position adhesive that secures the shingles in place to prevent blow-off. WeatherBlocker™ is used for asphalt shingles. Pro-Start® is a cost-effective alternative to cut-up three-tab strip shingles. QuickStart® eliminates fastening and cutting of starter strips with its convenient peel and stick design. StarterMatch™ is designed to complement select GAF Lifetime Designer shingles.
Roof Deck Protection
This component prevents moisture from entering and damaging the roof deck. GAF offers three synthetic roof deck protection options: Tiger Paw™, Deck-Armor™and FeltBuster®. Other roof deck protection products include Shingle-Mate®, VersaShield® and RoofPro™.
Leak Barrier
The leak barrier saves you from costly repairs due to leaks from ice dams and wind-driven rain. It adds a layer of protection between the shingles and roof deck. StormGuard® is a film-surfaced barrier installed in metal and shingle roofs, while WeatherWatch® is a mineral-surfaced leak barrier for asphalt roofs. Both have a fiberglass reinforcement to help withstand wrinkling and buckling.
Choose a GAF Master Elite® contractor like Earl W. Johnston Roofing for your roof replacement project. We also offer roof cleaning services for commercial and residential roofing systems. Call us at (954) 908-2871 fill out our online form for a free quote. We serve clients in Coral Springs, Weston and Broward County, FL.